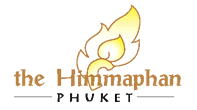 The Himmaphan prides itself on our friendly and attentive staff who ensure your stay with us is a comfortable and enjoyable one.
Maid service is provided from 7:00am till midnight [and on call from midnight till 7:00am]. The Maids provide complimentary breakfast and housekeeping services. They will also arrange shopping for any specific local fruits and groceries on your behalf.
Our Driver and 7-seater Toyota SUV can be hired for any of your transportation needs. Available daily from 8:00am till 5:00pm and after 5:00pm by prior arrangement. Charges quoted upon request and based on your itinerary and length of use.
A Security Guard ensures the villa is safe and secure each evening from 7:00pm till 7:00am.
A Private Chef can be provided upon request [requires 24 to 48 hours notice] from our Red Room Restaurant. Charges depend on selected menu and number of guests dinin
For massage and beauty treatments, service can be provided in the privacy of the Himmaphan and are just a phone call away. For a true Asian spa experience, the Banyan Tree Spa is highly recommended. Reservations a must!