Editor's Corner
Welcome to March 2014 editor's corner.
The weather has been absolutely stunning for months now, a real reminder of how beautiful Phuket can be.

Unfortunately the political situation has not been as good. We have gone through another repeat of get elected, get kicked out and round and round we go again. However this time there a few differences. One is that due to the abortive rice scheme, whereby the Yingluck Shinawatra team guaranteed inflated prices to farmers for their rice, then couldn't sell it and didn't end up paying the farmers has actually meant that there are quite a few red shirts who are less than impressed with the current government.

Another change was this time the Yellow shirts stated they weren't happy just to have another election which would have meant, in all probability, the red shirts winning again. They want electoral reform before another election.

The Red shirts don't agree with this as they have been doing very nicely under the current system, so called the election. Net result was the Yellow Shirts walked into the local police stations and stole the ballot boxes for Phuket, also blockaded the polling stations and managed to end up with virtually zero votes being cast in Phuket. This was a deliberate attempt to nullify the election.
As a result insufficient votes have been cast under the Thai constitution. There are now supposed to be new elections in those areas which didn't return votes last time but whether that will actually achieve anything is doubtful.

Net result is everyone is waiting to see what happens.

It would be nice if they could sort things out and we didn't have to keep on going through all this trouble, plus the negative impact of pictures on the international news of soldiers and bombs etc in Bangkok.

Onto the current state of the market. At the start of the year there was a pick up in the market. This has been slightly dampened by the recent events as described above.

The weakening THB has helped a bit and tourist numbers have been strong, with the unfortunate exception of the fact that the government decided to have their somewhat abortive election over the Chinese new year weekend.

The rental market has stayed strong and some owners are seeing up to 6 % net yield. This is attracting some investors who are looking at buying properties purely for the yields that are available.

Lots of interest in apartments, having said that there is a lot of supply as well.

High End villas are getting a bit more interest due to the potential for rental yields.
=====================================================================
The question this month is from Per from Sweden.

Dear Bob,

A friend of mine is interested in Phuket and asked me to give him an overview of the current situation and the pros and cons of the market in Phuket. I tried to sit down and put a few things down on paper but then realized you may well be a better person to do it, if you wouldn't mind,

--------------------------------------------------------------------------------------------------

Hello Per,

More than happy to be of assistance.

There has been an upturn in the number of enquires over the last two months, the election fiasco has made some people a little more cautious and a few clients have said they would like see how things pan out before making the final decision to invest here.

As regards positives about Phuket

There are more and more direct fights being brought in now as well and hotel bookings are up near 100% occupancy in many cases.

Phuket has many advantages that mean that over the medium to long term Phuket is still the place to invest.

Limited land supply

Located between China and India, the two biggest emerging markets regarding new buyers.

The Thai economy is currently not as strong as it was but that is a short term issue and will recover.

Politically, the troubles continue but a Thailand has proved itself very resilient when it comes to coping with political issues.

Great weather and beaches, fantastic sailing off the East coast.

The Thai smile.

It is market that grown without the aid of financing. As it arrives it will encourage a huge growth in prices. In fact the lack of financing has meant that the Phuket property market has not suffered as the US and European markets have done, where a lot of people who were highly leveraged with mortgages and had to sell at any cost.

As regards where the interest is at the moment. Well High end waterfront villas are still in demand. There is also interest in land plots, many people are taking the view that things are starting to look up and are going to do a bit of land banking now, with a view to build later.
Off plan sales have been very difficult, largely due to the fact that so many developments have not delivered on time, or actually stopped.

Always remember that foreigners cannot own land here in Phuket and you will have to lease or set up a Thai company which can be a little problematical and will require some sound legal advice before you do.

My advice is that buyers should look at buying either finished properties, or on developments that are basically finished. Off plan, given the current state of the world and the fact that no one can guarantee sales, incurs a large risk that the developer may never deliver, will not deliver on time, or that the development may take 5 years to complete. Having said that if a developer comes along with the full amount of money required to complete his project. Gives a guarantee of completion, time wise, and allows the monies you pay to be placed in Escrow, well that would be a very different story. Any development that is relying on sales to build is just too risky at the moment.
I hope this is of help.

Best regards,

Bob
=======================================================================
Current exchange rates are as follows. Due to the political situation, the fact that the Thai economy has not being doing so well, coupled with the rice fiasco the Thai Baht has continued to weaken.

US$ now 32.53 was 32 US$ has strengthened

Euro now 44 was 43 Euro has strengthened

GBP now 54.16 was 52 GBP has strengthened
-------------------------------------------------------------------------------------------
Onto my choices for this month
Bob's recommendations

These properties I mention below are all owned by motivated sellers and represent great value. Please do have a look at these.










The owner is looking for a firm offer for the property. Any serious offers will be considered if it can result in a quick sale.
Bob Andrews

Managing Director.

bob@phuketland.com

+66 (0) 876937100
_____________________________________________
Project Updates - Erawana Tanode Villas Phuket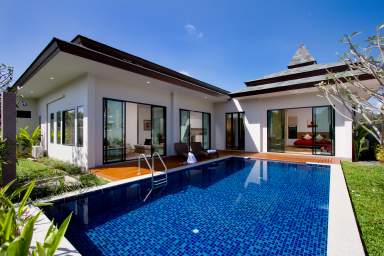 The philosophy behind our properties can be summarised as "Practical Living", which incorporates the key factors of location, design and value-for-money. For example, the location of each project is carefully chosen to provide home buyers with a sense of community while we rely on extensive feedback, gathered from building no fewer than 120 units, to design homes that are truly functional.
Erawana's latest project offers great value
and quality construction at a desirable location. Villa plans range from 2 to 4 bedrooms with generous green areas.
BedRoom & BathRoom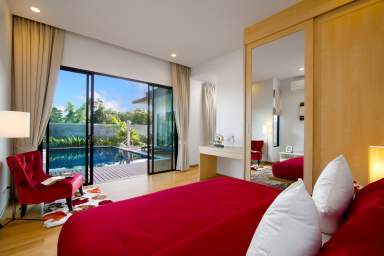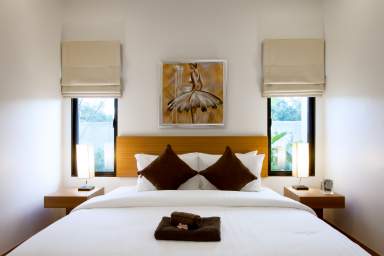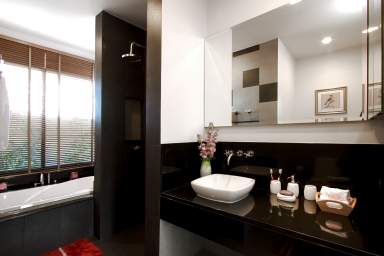 Living,Dining & Kitchen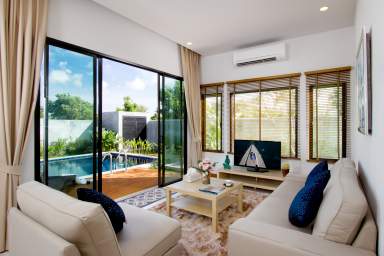 Terrace & Swimming Pool view